Calendar
ALL CHURCH ACTIVITIES ARE SUSPENDED UNTIL FURTHER NOTICE
Coming Events
Sunday, March 29, 11:00am, Worship followed by potluck meal in Ryan Hall
The following events are tentatively scheduled:
Sunday, April 5, Palm Sunday
Thursday, April 9, 7:00pm, Maundy Thursday Service
Friday, April 10, 7:00pm, Good Friday Worship
Sunday, April 12, Easter Sunday
CANCELEDSunday, April 12, 2:00pm Final concert of our annual concert series Canceled
Weekly Events
Sunday - Worship Service, 11:00am
Christian Education classes 10:00am as scheduled and announced here or in church.
Potluck meal after the 11am worship, every last Sunday of the month unless otherwise announced.
Coffee-time/socialize after church the other Sundays of the month.
Shape-note singers 3:30p-5:30p on the Sunday after the 3rd Saturday except in December

Monday The Micanopy Group of Alcoholics Anonymous meets at 7:00pm in Ryan Hall. For anyone with a desire to stop drinking. Call 352-372-8091 if you need immediate help or more information.

Cub Scouts meet in Ryan Hall. See their Facebook Page for details.

Micanopy Historical Society holds their regular meetings in Ryan Hall on the 2nd Saturday at 2:00pm

Pilates in Ryan Hall Contact Donna Davis 352-258-6645 (donnadavis@windstream.net) if interested and to find out the day and time. Pilates is a mind body form of exercise, done slowly, while either standing or laying on a yoga mat. We try to include stretching, flexibility, strengthening, balance, and core control in our one hour session. Beginners are fine. The class is fun and most everyone can do it.

Please note that some of the activities listed above sometimes change days and times. It is suggested you contact those listed to confirm times and days
Ryan Hall is the building immediately behind the church building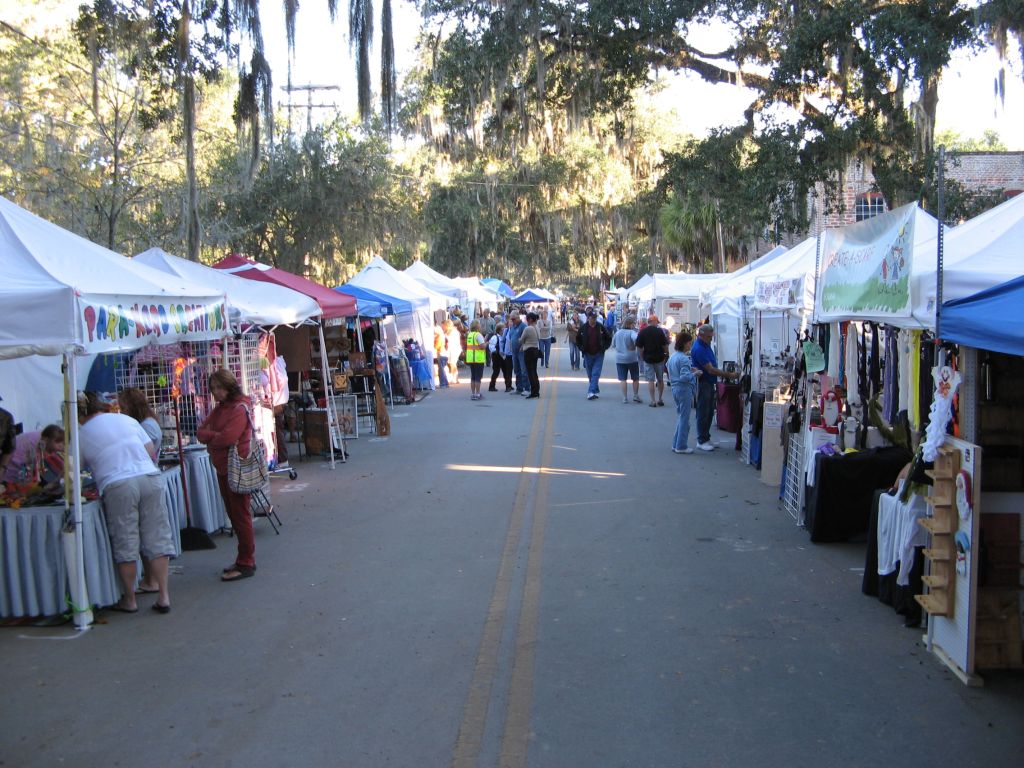 Annual Events
Fall Festival, Saturday and Sunday, usually the last weekend in October or 1st weekend in November. The church is open to the thousands that line Cholokka Blvd. Our music director, shape-note singers and sometimes others entertain the crowds.
Annual Concert Series. Every 2nd Sunday of the Month at 2:00pm between September and April.
Video of one of the pieces from our September 8 concert featuring our own James Gilbert on piano:
Watch the March 2019 concert: Pastyme with Good Companye (external link)
Special Services
Ash Wednesday and Maundy Thursday.
Community Thanksgiving Service and Good Friday Service are sometimes held at Church of the Mediator.
Christmas Eve Service - Held on December 24th each year at 7:00pm.
Even more
Also available: Piano lessons are taught weekdays and Sunday afternoons by our music director. Contact him via the links above for details or at his web page JamesGilbertMusic.com
Other Activities
Church of the Mediator coordinates the Micanopy holiday outreach program at Thanksgiving, Christmas, and other times of the year. It serves many needy families in Micanopy.
We send youth of our church family and other local youth to church summer camp on a 100% scholarship basis.
We have a companion church in Cuba. St. Luke's Church in Ciego de Avila. Members have travelled there to help and members from Cuba have visited our church.
Various community groups use the facilities on an irregular basis.
Church of the Mediator -- 501 Cholokka Blvd -- P .O. Box 184 -- Micanopy, FL 32667
Copyright ©